Ana and I were chatting last night, and somehow we got on the topic of the-best-looking-dude-in-the-entire-world-I-MUST-HAVE-WANT!!!!!1111!!!11

Ahem, anywhhhayyyy, our joint decision rested on James McAvoy. And if you can't see why, you're either melting in lava and can't focus, blind, a lesbian (even then you can probably feel the heat of this prettyness) or being mauled by bears.

Who knows, maybe he will GOOOOGle himself one day, and my blog will come up ("yeah right" Fred style) and he'll fall in love with my infinite wit and poise. Yeah, he's married, but that's just a small speedbump...speedhump....wat? That bitch Keira Knightly got a piece, why not this bitch Megan Moulos?




Am I a total creeper for thinking he was hot in this movie? AS A FAWN WITH GOAT LEGS? Yes.
From the CHRONIC (what!) CLES OF NARNIA




God damn you.




Nice shirt?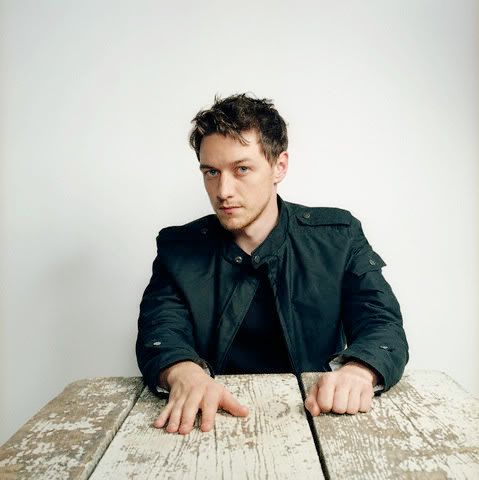 We're having an important meeting.




Runner-up: Christian Bale
(Ana thinks he's too stone faced, I GUESS I'M INTO THAT KILLER SHIT)




He's BATMAN, Ana, BATMAN!!!!
This entry was posted on Saturday, March 21, 2009 at 6:03 PM and is filed under
want
. You can follow any responses to this entry through the
comments feed
.