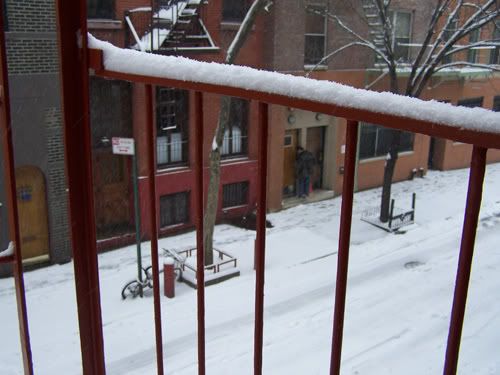 Looking out our window.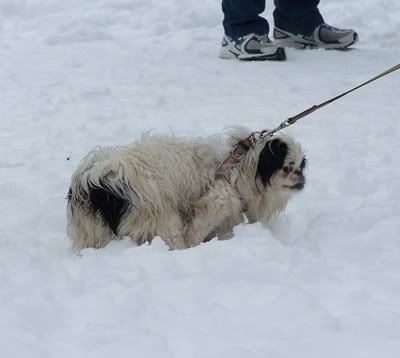 Monster puppy.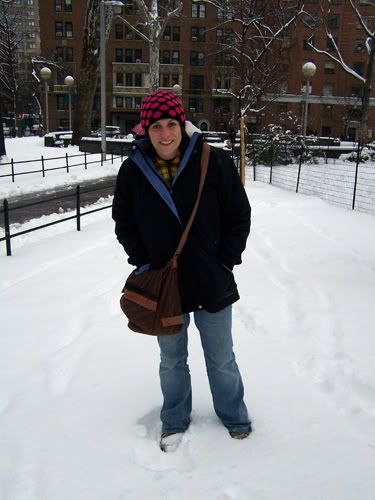 It was at least 4 or 5 inches deep in the park.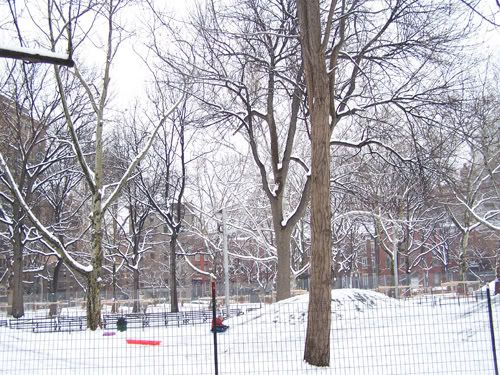 Pretty trees.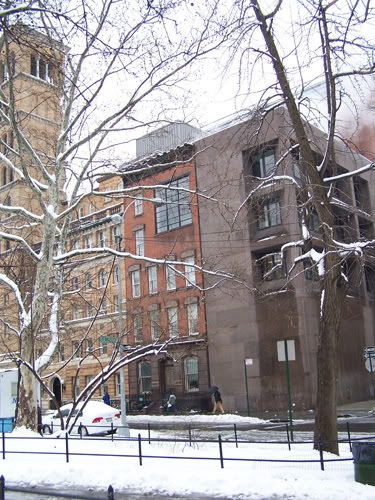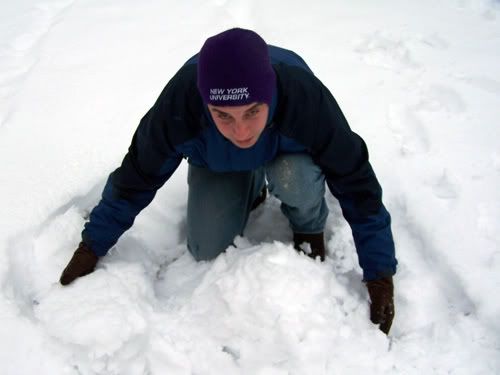 Greg looking a bit crazed.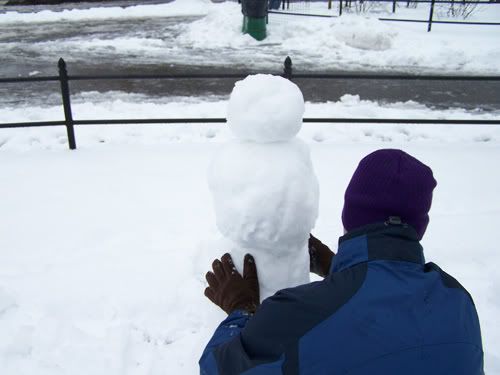 The snowman takes shape.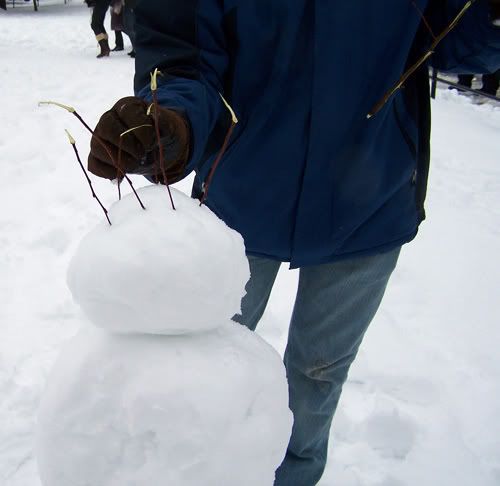 Twig hair. There was a big group of Asians in an epic snowball fight behind Greg.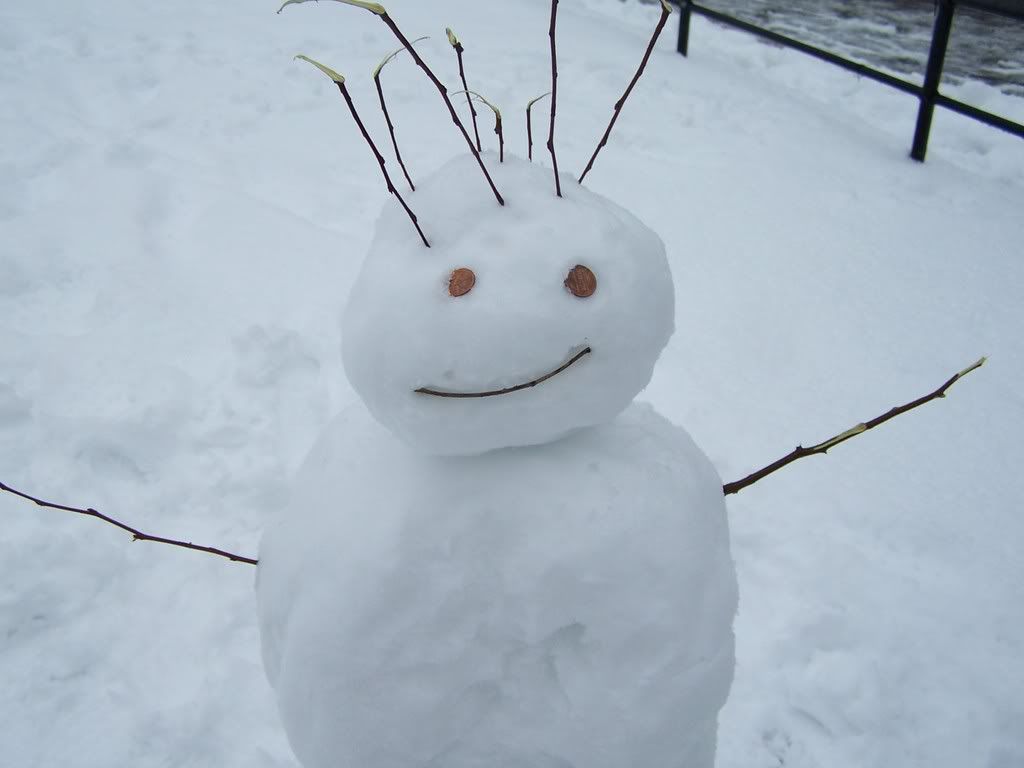 Penny eyes complete the look. We walked away to check out some pups for a minute, and when we came back a girl was fixing the snowman and taking pictures with it. People were stopping and pointing at him. Our little man is famous!
This entry was posted on Sunday, February 24, 2008 at 5:00 AM and is filed under
life
,
new york
. You can follow any responses to this entry through the
comments feed
.