It actually snowed today. The forecast said freezing sleet and rain, but luckily the weathermen here are NEVER right. There were little flurries mixed with actual snowing. It made a nice, soft powder on the ground, at least 2 inches thick. I was afraid that my camera was getting wet so I couldn't take many pictures.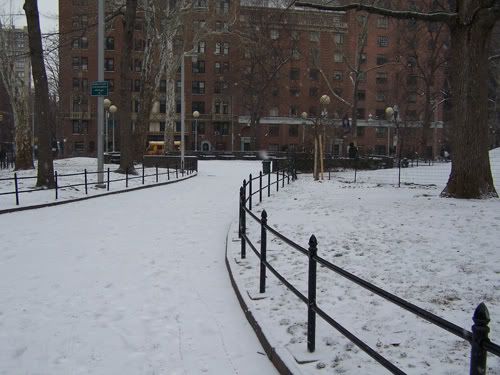 The park.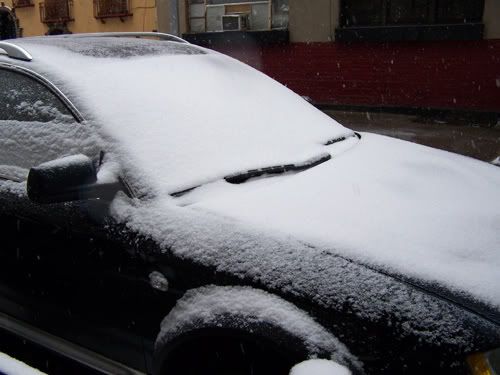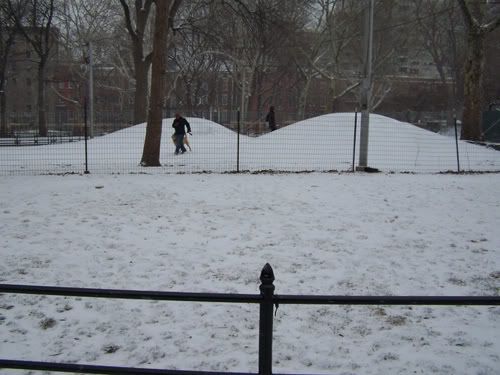 These aren't actually mounds of snow, but mounds of asphalt under snow... :(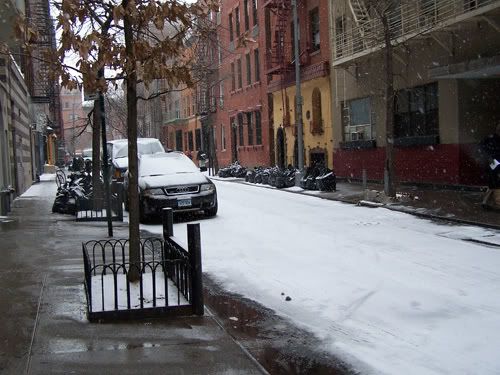 Cornelia St. right near our house.



Cooooold!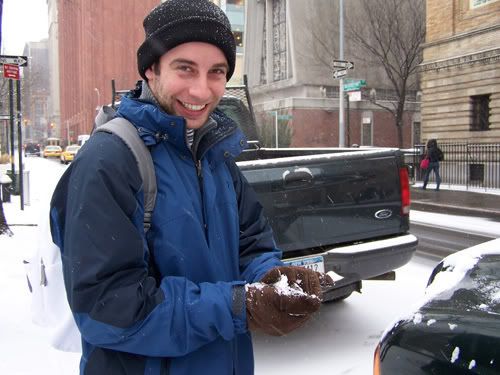 Greg is such a little devil child. He hit me with 2 snowballs on my back before I noticed.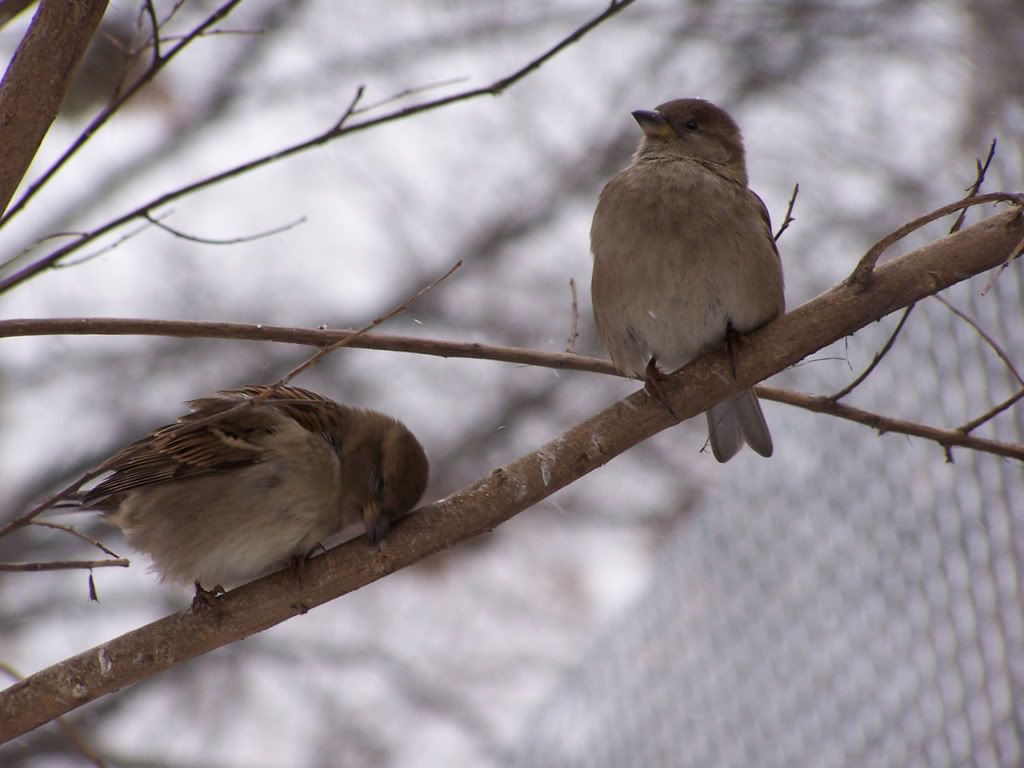 Cute little finches. I can't believe how well these pictures came out.



I don't know how these little guys don't freeze to death.