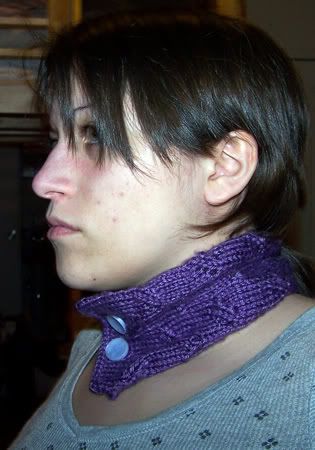 It took about 3 days to make. I had to pull it apart a few times because the pea-pod pattern was difficult. I know I'm frowning in the picture, but I really like it! Thanks for the buttons Nana!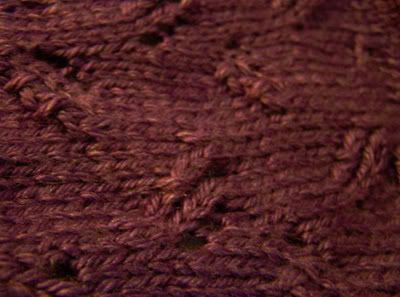 The color in this shot is bad, but you can see the little design a bit clearer.

This is what my Empire Shirt looked like last night. I've finished the bottom and sewed in all the edges since then.