I woke up this morning, and it's ZERO DEGREES INSIDE THE APARTMENT! Well...maybe not zero, but close. This is sabotage! Even Greg is freezing.

Anyway, here are some pictures of the apartment, cleaned by our Roomba. It's funny to open the door and see the little robot whizzing around cleaning.

A view looking down from the loft bed. Greg set the table for the shot because he is a loser. See that paper plate in the back? I made cookies :)




The futon. Greg's penguins are on the right.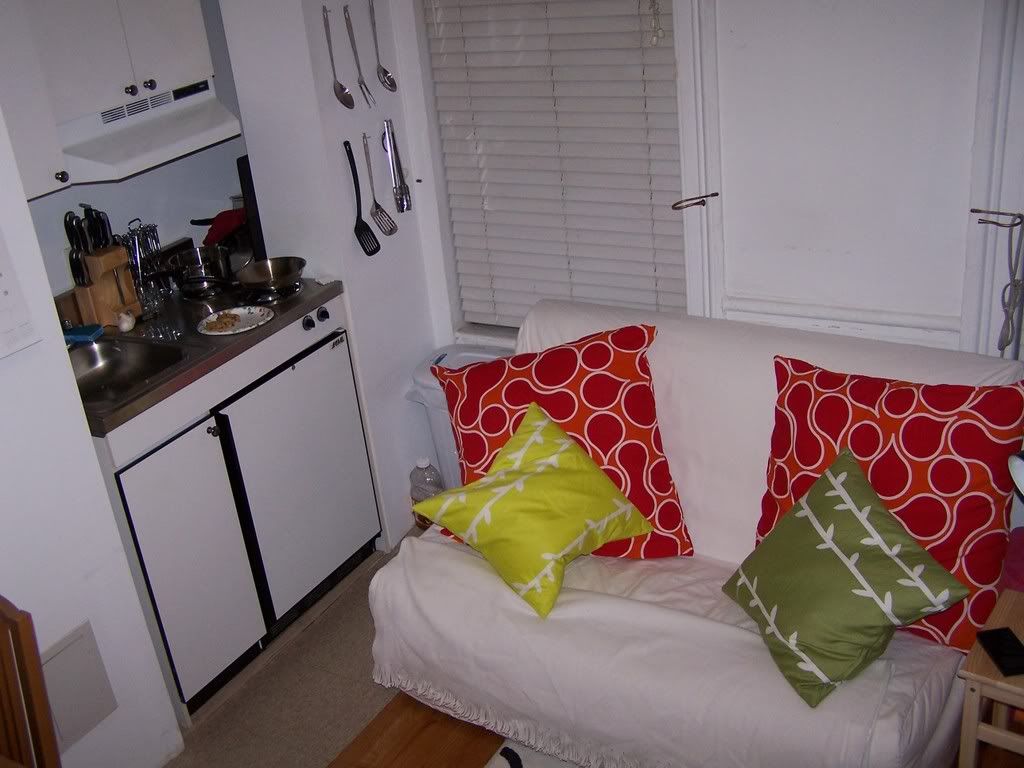 See how cool our hanging utensils are? My superior design of course.



Coat hooks, another genius move by Megan Moulos.

The bed, which Greg calls "upstairs." Underneath is my office.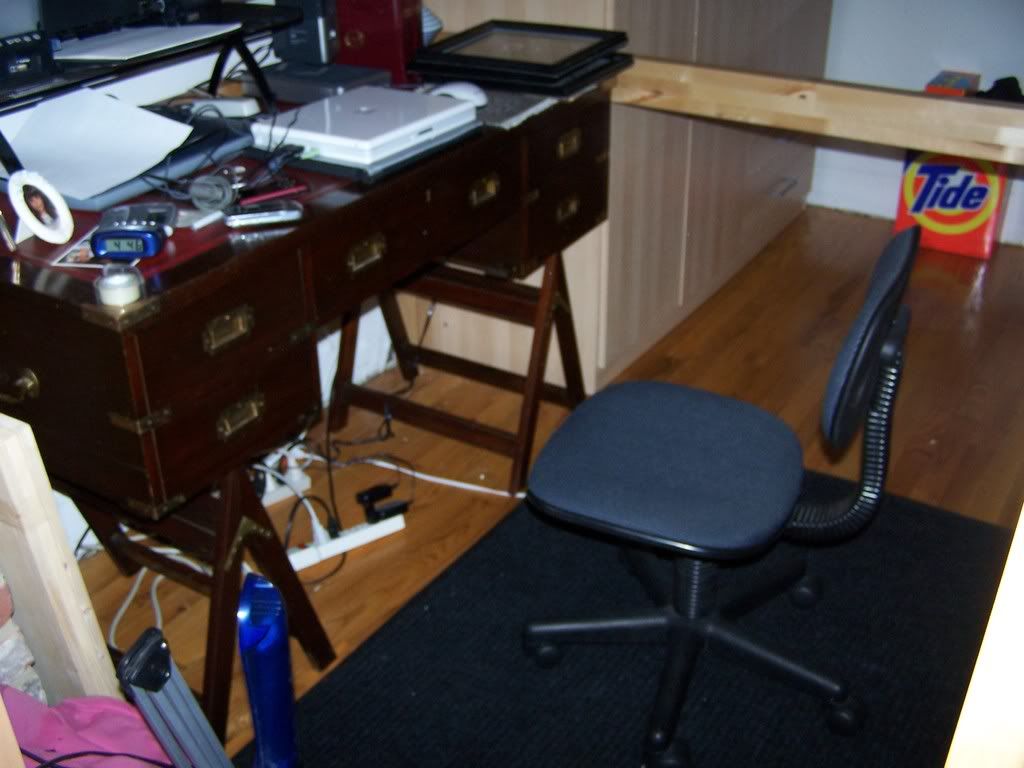 My very awesome new desk fits perfectly under my very awesome new bed.

Fireplace nicknacks: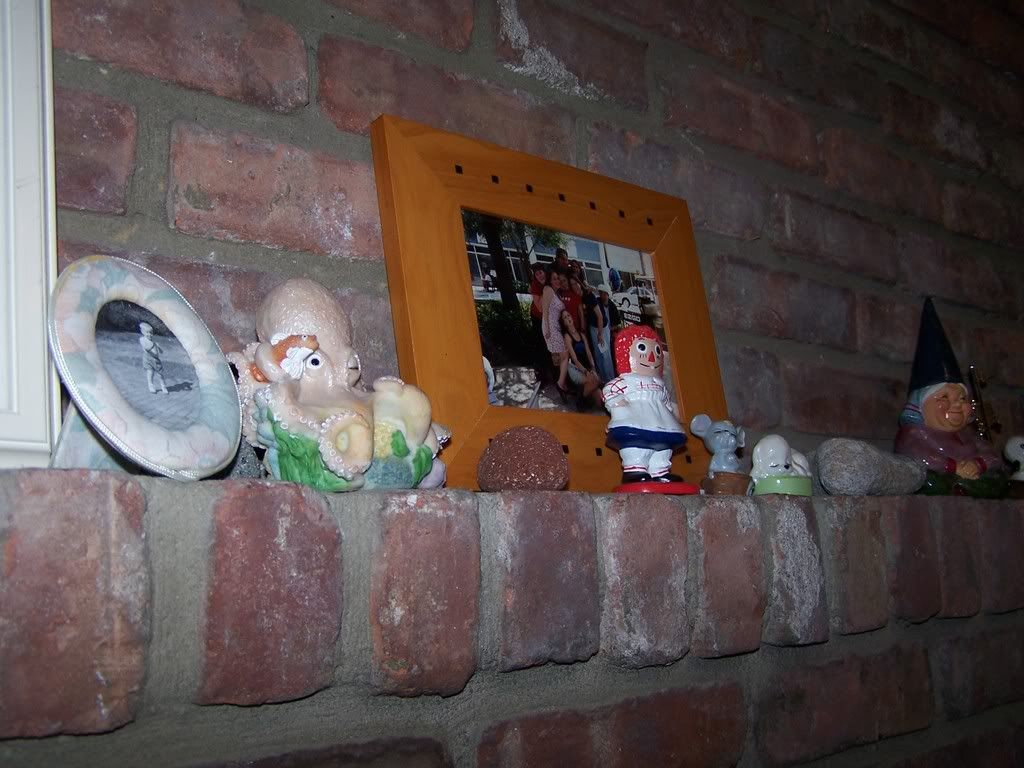 Bookshelf, complete with Gregs' African Man and fishing rod. You can see how terrible he is at stacking (evidence in bottom right corner).

Our new apartment is tiny and a little cozy, but I really miss home. I miss Mom and her crazy shenanigans. I miss hanging out with Dad and watching him harass Brutus. I miss Ron and his zoo full of animals and baby birds. I wish I could have been there for Cocoa in her last days :(. I miss Nana and Gabby and Donna...and everyone. Oh well, I'll be home soon :)
This entry was posted on Monday, January 21, 2008 at 8:00 AM and is filed under
life
,
new york
,
success
. You can follow any responses to this entry through the
comments feed
.