I miss my little chubby puppy. Cocoa was a great dog. She had such a personality. In her old age, she would give you sly sideways looks and ignore you if she didn't feel like doing what you requested.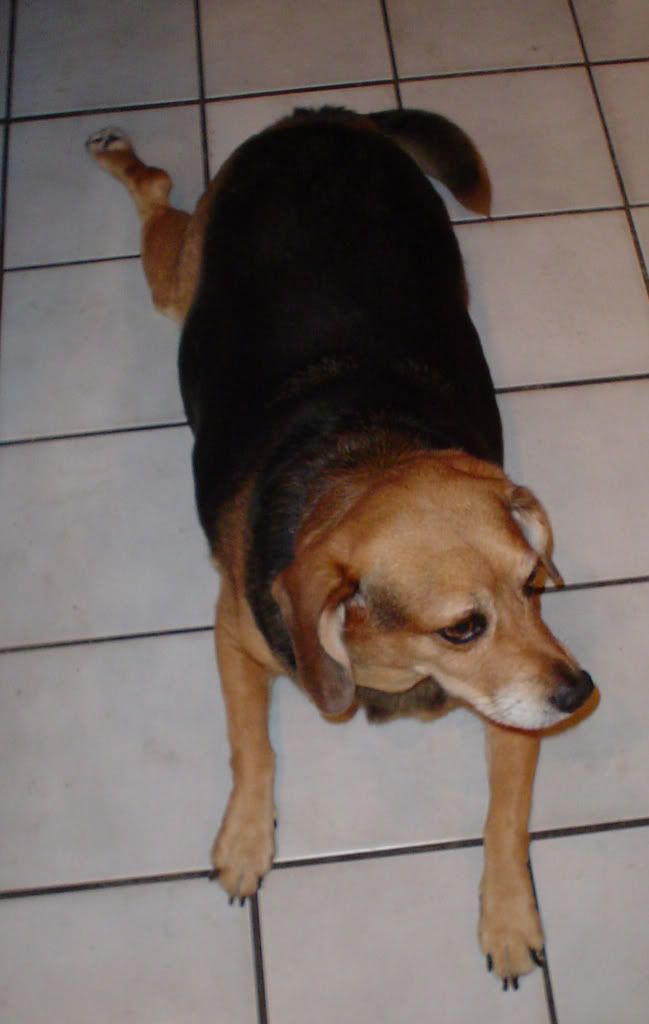 I gave little Cocoa a lot of love in the many years she lived with me. I think Mom and Ron made the right decision to have her put to sleep on Saturday instead of suffer until I could make it home to see her. Greg said that he knew exactly what happened when he saw my face on the phone with Mom. I felt like I was getting punched in the stomach. It feels like Cocoa has always been with me. I am terribly sad that she is gone, and will miss my little fat Cocoa. Love you pup.
This entry was posted on Sunday, January 20, 2008 at 10:31 PM and is filed under
life
,
pups
. You can follow any responses to this entry through the
comments feed
.