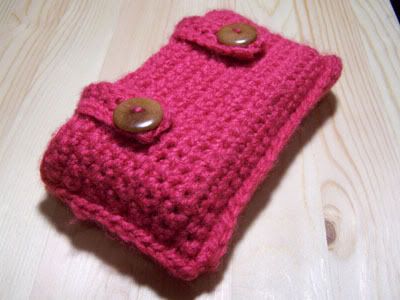 I've been crocheting for a little over a month now, and I've finally come up with my first original, 100% Megan pattern. I made this cute little pink case for my (well...Benny's) Nintendo DS.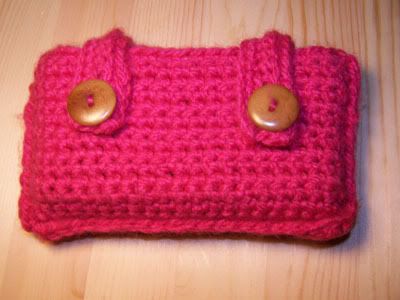 It kinda looks like a little monster or bunny when it's open....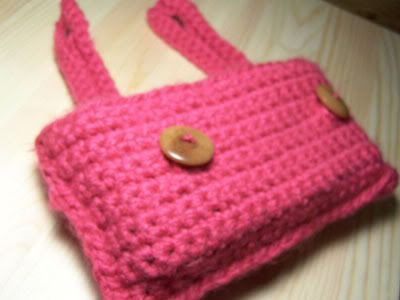 Texture. The stitches came out surprisingly uniform.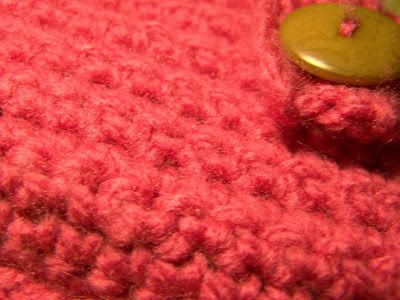 Such a snug fit for the little guy. Now he's safe from my purse and the hazards of Greg's cleaning.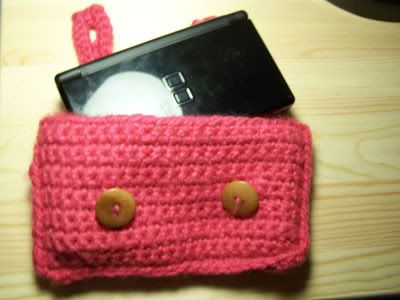 Inside pocket for games.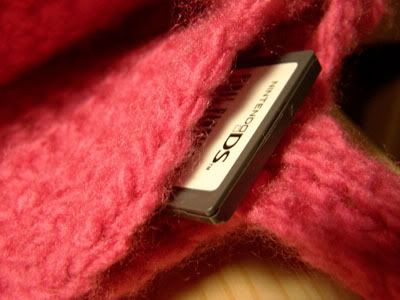 It's a pretty basic design, but I'm proud of it anyway.

I'll write the pattern out and post it later.
This entry was posted on Friday, January 25, 2008 at 11:28 PM and is filed under
crochet
,
pattern
. You can follow any responses to this entry through the
comments feed
.